About Frank + Testimonials
When you become a client of mine you will get attentive, responsive and respectful individual service. I am completely focused on understanding what you are looking for in Boulder County real estate – whether you are selling it, or buying it.
As a full time, professional Realtor this is not a hobby for me, and I am committed to being a professional advisor that you can trust to get you the best – most efficient, most cost-effective, most informed – outcome.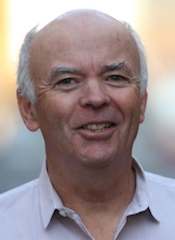 I love technology – I have worked for some of the 'boldest-faced names' in the tech business. I love to test what's new, keep what's useful, and use it to streamline the buying and selling process as much as possible for my clients. I'll communicate with you however you want to hear from me – text, phone, Messenger, Snapchat… (although I don't recommend that last one for contracts!).
You'll find that we do our best work together when we create a relationship built on trust. You are trusting me with probably your largest asset – your real estate – and I'm trusting that you will be open, communicative and honest with me so that we can together achieve your goal. Quickly and efficiently.
I'm a proud Dad, husband, Irishman, weekend cyclist, novice oarsman, and lover of big skies and open spaces. Veteran of London PR firms, Apple Computer (London and Cupertino) and Silicon Valley.
Before becoming a full-time Realtor I worked at the New Mexico Economic Development department as their marketing director, reporting to the Cabinet Secretary. I'm also licensed in New Mexico and can refer great Realtors to you anywhere on the planet.Born in Dublin when dinosaurs roamed the earth, I am a proud graduate of Trinity College Dublin.Clients say they like my enthusiasm, my knowledge and my focus. Oh, and my Irish sense of humour! Let's meet up, and get to work. Call me at 720.491.1263 or email me. I'll be back with you on the same day!
Here are some reviews from former clients:
Derek H & Zahra M
We are first time homebuyers, and were looking to buy a house in Boulder, CO. We met Frank at an open house we went to and after meeting several other agents, decided to go with him. From the get go, he was knowledgeable, patient, honest, and understood what we were looking for and what our budget was. He helped us find our perfect home in the very competitive and frustrating market of Boulder. Once we found the right house, Frank walked us through every step, and was always available to answer any questions and concerns we had. We are so happy that we used Frank as our agent, and would highly recommend him to anyone looking to buy a home.
Sanaea
After Frank showed us the first house, we knew that we hadn't found the perfect house yet but we found the perfect agent! Over the course of next few weeks he showed us a lot of houses – new builds and old ones, big and small. He understood our requirements & showed us houses accordingly, and was patient and understanding to our needs.
When we found our ideal house in Longmont, his expertise and guidance helped us tremendously in winning the deal over other people's offers. He guided us well at each step of the buying process as this was our first time experience in buying a house.
We are very pleased with our experience & highly recommend Frank
Kimi G.
Frank knows how to make great lemonade out of lemons, literally! Well informed and professional, Frank is a great strategist for listing prep, tough markets and negotiation logistics. He is also supportive on daily management issues including lending us a portable swamp cooler during a heatwave and his truck when we needed to haul items from the yard or house. He is polite, hard-working, funny and masterful under pressure! I would DEFINITELY recommend Frank for any real estate needs.


Liz K.
Frank is a straight shooting, savvy businessman with a fine sense of humor. Previously, we had tried and failed to find what we needed with another realtor/company. We read the reviews and contacted Frank when we were getting ready to come to town to renew our search. He replied that same day, and we made a plan to get started. We found a piece of property, and Frank had a very pragmatic approach to negotiating the deal, which we found extremely helpful. Thanks, Frank! We love our place!!